Journey to the Pit is a tech demo of a free, single player text based adventure game in the same vein as Rogue, NetHack, and Angband.
Journey to the Pit was initially created as part of the 7DRL, a challenge where people try to make a playable game in 7 days. I was trying to make a game where small monsters were small and big monsters were BIG, but still represented by text. I ended up with more of a tech demo than a playable game.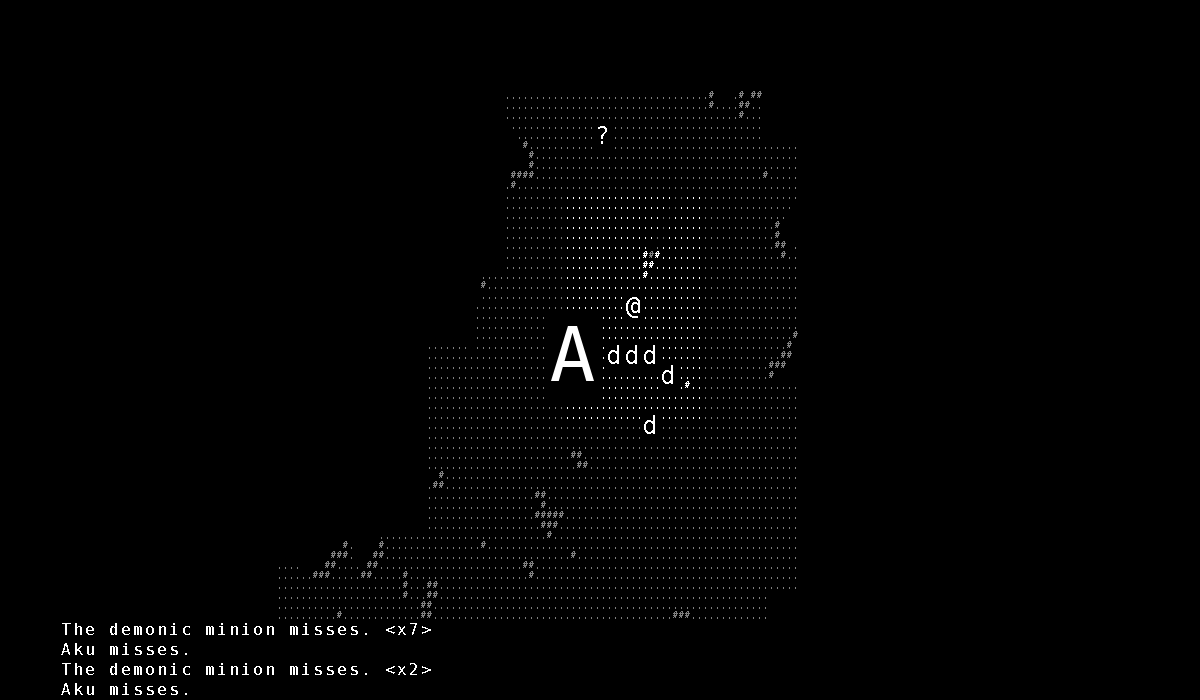 The first version was in D. I later ported it to C# and then C++. If you are interested, you can read my thoughts on the good and bad parts of the languages.